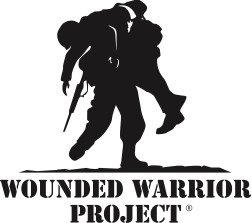 Advance Guard Member
since 2011

Buy from the leading sock wholesaler:
Best selection
MADE IN USA - Quality products
FAST shipping, LOWER shipping costs
Integrity, value and outstanding customer service
30 years in business
Sock Wholesalers, Inc.
260 Burkhart Road
Rutledge, TN 37861-4444
Phone: (800) 597-3886 • Fax: (865) 828-5528
Email: Sockwholesalers@aol.com
Open Monday through Thursday — Retailers only please.
Minimum Order: $100.00
THIRTY YEARS OF QUALITY PRODUCTS AND OUTSTANDING CUSTOMER SERVICE!

(*) in price column means Quantity Discounts Available!
Click on item name to see full details and picture if available.

Item #
Description
Price
Unit
15-3
Merino wool socks, size 9-11, assorted colors
Wholesale Merino wool trail socks, ladies size 9-11, 82% Wholesale Merino wool socks,size 9-11, beautiful assorted colors, 2 pair banded. MADE IN USA. 12 pair (6 bundles of 2 pair) for $21.00. BANDS MAY VARY.

21.00
dozen
27BS
"Boy" shorts for GIRLS, Sizes S, M, L
Wholesale boy shorts (for GIRLS), asst. colors, patterns and colors may vary, 85% nylon, 15% spandex, Sizes small (4-7), medium (8-11), large (12-14), one size per dozen, individually sized and tagged, 12 pair flat pack. Imported. $14.00 per dozen pair.

14.00
Dozen
4A-BLK
Ankle socks, size 9-11, solid black, logo toe
Wholesale ankle socks, size 9-11, solid black with logo toe blue and red NoNonsense USA, welt top, 80% cotton, 20% nylon, 3 pair banded. MADE IN USA. 12 pair (4 bundles of 3 pair) for $7.50.

7.50
dozen
5
Tube socks, mens size 10-13, white, 6 pr pkg
Wholesale tube socks, mens size 10-13, white, 80% cotton, 20% nylon, 6 Pair per Packag. MADE IN USA. PACKAGING MAY VARY. $7.75 per dozen pair (2 packages of 6 pair)

7.75
dozen
6
Crew socks, men's size 10-13, white, 6 pr pkg
Wholesale crew socks, men's size 10-13, 80% cotton, 20% nylon, welt top, white, 6 pair packaged. MADE IN USA. PACKAGES MAY VARY. $6.90 per dozen (2 packages of 6 pair)

6.90
Dozen
6-7
Crew socks, size 10-13, the ULTIMATE work sock
Wholesale crew socks, size 10-13, the ULTIMATE work sock, cushioned foot, boot length, reinforced heel and toe, welt top, white with gray heel and toe, 3 pair banded. MADE IN USA. 12 pair (4 bundles of 3 pair) for $9.00. ON SALE - LIMITED TIME - for $8.50 per dozen pair FIRST QUALITY!

8.50
dozen
6A-3
Crew socks, size 9-11, white/pastel heel & toe, logo toe
Wholesale crew socks, size 9-11, solid white mixed with white /pastel heel and toe, logo toe, 80 % cotton, 20% nylon, welt top, 3 pair banded. MADE IN USA. 12 pair (4 bundles of 3 pair) for $6.90. ON SALE $5.50 dozen pair.

5.50
dozen
6C-1
Crew socks, size 4-6, white w/pink heel & toe
Wholesale crew socks, size 4-6, white with pink heel & toe, 80% cotton, 20% nylon, 3 pair banded. MADE IN USA. 12 pair (4 bundles of 3 pair) $5.90 ON SALE for $4.50 Dz through Oct. 15, 2015 FIRST QUALITY

4.50
dozen
840
Five toe socks, size 9-11
Wholesale five toe socks, size 9-11, assorted color stripes, individually packaged. IMPORTED. 12 pair for $10.00

10.00
dozen
---
Return to our main website at http://wholesalecentral.com/sockwholesalers