ENTER OUR STORE | CONTACT US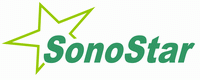 Blake Brothers
7 Northern Blvd.
Amherst, New Hampshire 03031
United States
Tel: 603-886-3700, Toll Free: 800-825-2538
Fax: 603-882-3949
Email Us: Elaforge@blakebrothersdirect.com
Proudly Serving the Jewelry Retailer Over 40 Years!
We supply a seemingly boundless selection of sterling silver jewelry for any taste or budget
ABOUT US:
Established in 1974, Blake Brothers International has been serving retailers in the United States and beyond for over 40 years. Sprung from Mr. Blake's passion and dedication, Blake Brothers has expanded from a modest showroom in the basement of a New York bank into one of the premier sterling silver wholesalers in the world.
Our products are guaranteed to be the industry standard of 92.5% silver.
TERMS:
Pre Pay
PAYMENT ACCEPTED:
Visa, Master Card, AMEX, Discover
MINIMUM ORDER :
NONE!
LITERATURE AVAILABLE :
www.blakebrothersbulletin.com
SHIPPING METHODS:
Blake Brothers International offers FREE United States Postal Service (USPS) Priority Shipping on all orders of $100.00 or more.

Under the minimum; a $2.60 flat rate charge will apply. (USPS 1st class mail)

All UPS and USPS shipping services available upon request.

Please Call or e-mail for rates, if needed.

RETURN POLICY:
Due to an ever-changing world silver market, Blake Brothers International offers an unconditional 10-day (from date received) money-back guarantee.
Any unwanted merchandise must be returned in its original packaging along with its corresponding invoice
TRADESHOW SCHEDULE :
Blake Brothers participates in numerous wholesale trade shows across the United States throughout the year.

We have TWO DIFFERENT LOCATIONS at the world-renowned TUCSON GEM & MINERAL SHOW in January and February:

*a 9,000 sq. ft. BALLROOM at the JOGS GEM & MINERAL MAIN SHOW
---BLAKE BROTHERS EXCLUSIVE TWO-DAY JOGS PRESHOW: Look for our private entrance at the Tucson Expo Center the TWO DAYS PRECEDING THE OFFICIAL JOGS START DATE for additional SPECIALS AND GIVEAWAYS, along with free coffee and snacks.

*a 10,000 sq. ft. TENT at the KINO GEM & MINERAL SHOW, OPEN TO THE PUBLIC, featuring not only sterling silver, but also BEAUTIFUL TEAK WOOD CARVINGS (8″-8′ TALL), CLOTHING, FASHION JEWELRY, INSTRUMENTS and a wide selection of unique GIFTS FROM BALI and THAILAND.

We also showcase our jewelry at many Trade shows throughout the year in cities like:
*Livonia (Detroit), MI
*Asheville, NC
*West Springfield, MA
*Franklin, NC
*Bloomington, MN
*Marlborough, MA

We are also exhibiting at the:
*Philadelphia Gift Show
*The East Coast Gem & Mineral Show (West Springfield, MA)
*New York/New Jersey Mineral, Fossil, Gem,
*Tennessee Gift Show
*JOGS Tucson (Summer Show)
*JG&M Expo Denver

Consult our calendar for dates, times and locations of all the trade shows we are attending this year, along with links to show websites.

Hotel show dates, locations and a full list of catalogs can also be found at www.blakebrothersbulletin.com