ENTER OUR STORE | CONTACT US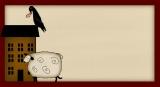 HANDMADE GIFTS AND ART - MADE IN THE USA
Support made in the USA
ABOUT US:
Since 2004, Colonial Treasures has been a gift shop and manufacturer of handmade items. My staff and I along with local artisans create useful and beautiful primitives, cute folk ark, and various useful items for resale. We believe in supporting the USA and do not import items for resale. For over ten years we have supported local artists and created products ourselves. Now we want to share our exclusive merchandise with you. If you have a unique gift shop or wish to offer merchandise that is different, then you found the right supplier! We offer many scents but will also create a custom scent for you. See a sample of the products we offer for wholesale at our listing by clicking the link above. We work hard to keep prices affordable to leave adequate markup for you. Some of the merchandise we make includes pure soy candles, scented potpourri, simmering blends, soy wax melts, goat's milk soap, assorted garden art, wooden signs, handmade denim pot holders and microwave potato bags, crocheted rag rugs, baby blankets, handmade aprons, bird baths, bird houses, primitive and folk art paintings, hand painted pottery, felted mittens & scarves, scented room and linen spray, scented rose hips, scented grungy tags, raccoon caps, wax filled fire starters, and so many possible custom items upon request. If you would like a custom order arrangement or a specific combination of scents please email www.colonialtreasures@yahoo.com or call/text 616-780-4134 and we'll put a special order together for you.
TERMS:
Availability: Some items are in stock and available for immediate shipment. Custom and large order may take a few extra days before shipment can be made. If items are in stock your order will ship within 3 working days (Mon-Fri) from receipt of your accepted purchase order. We will contact you if generating your order will take longer than one week. To provide you the most economical freight cost, shipping charges will be calculated when we compose your order, added to your order total and billed to your credit card before shipment. All shipments are via our most economical carrier based on the composition of your shipment.
PAYMENT ACCEPTED:
Visa, Mastercard, Discover, Paypal, checks after they clear, Bank Wire, Cash, and Net 30 days after credit approval.
MINIMUM ORDER :
$80.00 and $50.00 reorder. Text/call if you have questions about order quantities at 616-780-4134.
LITERATURE AVAILABLE :
website www.colonialtreasures.com
SHIPPING METHODS:
US postal service, UPS, FedEx, possible delivery and pick up may be arranged.
RETURN POLICY:
We accept returns on damaged items only. Any shortage or damage claims must be made within 10 days of receipt of your shipment. If carrier damage, provide photos of both merchandise and carton damage and retain the damaged merchandise in its shipper carton so we can file a claim with the carrier. Unauthorized returns will be refused at delivery, incurring round-trip freight charges at shipper's expense.
SAMPLE PACKS AVAILABLE:
Buyers may request samples prior to ordering depending on the merchandise.
TRADESHOW SCHEDULE :
None scheduled this year yet.