ENTER OUR STORE | CONTACT US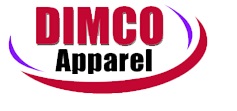 Dimco Apparel
23385 Foley Street
Hayward, California 94545
United States
Tel: 510-732-6268
Fax: 510-732-6275
Email Us: oriteintl@sbcglobal.net
APPAREL FOR THE ENTIRE FAMILY
Clothing Comfort begins here!
ABOUT US:
Welcome to DIMCO Apparel, A brand you can trust..! We are a leading manufacturer of undergarments, In-Mate clothing, sportswear, sweatshirt, polar fleece and microfiber jackets. With an experience of over 20 years we are a trusted source of supplies to the retailers & corporate from all across the United States & Canada. Our customer includes Retail Houses, States Park, Souvenir Shops, Museum, Casinos, Corporate Houses & the Chain Stores. We are known in the industry for our finest quality, timely supply, honest prices and above all unmatched customer service. We are one of the fastest growing Organizations in the San Francisco, Bay Area catering to the needs of our well revered customers, some of whom are from the fortune 500 companies in the United States. We believe in not only meeting your expectations but exceed in each time you place your order with us. We have a strong team that forms the part of management who are continuously involved in the market study and play key role in the Research & Development in bringing out the new artwork, design & final layout of the new product. Our products are known for its high penetration in the market, from the past experience of more than two decades we can proudly say that our new launch styles create a fire in the market and not only our customers are amazed with the response, but also we as a team cherish the new record created each time we launch a new product in the market. We carry open stock on most of our products so you can order whatever you need & you never have to sit on dead stock. We are specialized in making custom products and private labels programs for our esteemed customers. Our aim is to be the Number One Organization in the entire segment we deal in by being proactive, innovative, customer oriented & service quality. We will go that extra mile for you to ensure that your needs are taken well taken care of all the time. If you are happy with us, please do share your experience with others or if you have any concern, please do let us know.
TERMS:
Prepay Please Confirm order with us before applying payments.
PAYMENT ACCEPTED:
ONLY CREDIT CARDS ARE ACCEPTED
MINIMUM ORDER :
$300.00
SHIPPING METHODS:
UPS or Custom Freight
RETURN POLICY:
ALL SALE or CLOSEOUT ITEMS ARE FINAL - NO RETURNS OR EXCHANGES. To determine if your order qualifies for a return, please contact your sales representative at 510-732-6268 Please have the following information ready: Store name, invoice number, and style number. All authorized items must be returned to us in exactly the same condition in which they were received by you. The package must be in its original condition. It must not be open, cut, torn, written on or tampered with in any way.. Our label must remain intact. No exceptions! Customer must pay all costs related to return shipping unless we ship the wrong item to you. For your protection, we strongly urge you to ship your return using a traceable carrier such as UPS verify receipt of the return. It is your responsibility to ensure the packaging is secure of the returned merchandise to prevent any damage during the shipping process. We are not liable for any costs associated with the damage or loss of any returned merchandise during transition. It is important to include a copy of your order?s original invoice with your return shipment. Claims to return merchandise must be made within & says of receipt of shipment. All returns must be received at our warehouse within 10 days from the date the product was delivered to you. We will exchange the item for you. Sorry, shipping charges are not refundable for all returns. Please contact customer service for more information on returning an item. Email: oriteintl@sbcglobal.com Thank you.