ENTER OUR STORE | CONTACT US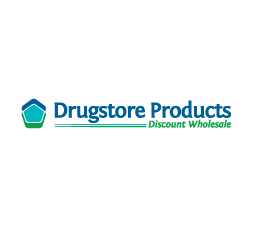 Drugstore Products, Inc.
1333 Wyckoff Rd.
Neptune, New Jersey 07753
United States
Tel: 7326064242 x221
Email Us: Robbins22@Gmail.com
Health & Beauty Care & Cosmetics / Lowest Prices
Wholesale Brand Names HBC & Cosmetics - MADE IN USA!
ABOUT US:
Advil AGADIR agran oil Alpha Hydrox AM-CREW Alba ALBERTO VO5 SHAMPOO & CONDITONER Alka Seltzer ALMAY Always sanitary pads AQUAFRESH TOOTHPASTE Aquaphor Ardel Lashs Aussie 3 minute miracle conditioner and the full line of Aussie is available. AVALON organic shampoo, conditioners, face scrub, face cream etc. Aveeno Avent Baby bottles AXE Baby Ganics Badger Banana Boat Sunblock and Aloe Vera Gel. Minimum order is $2,000 Barbasol shave cream. Bare Minerals Bayer aspirin Bengay BIORE Biosilk Biolage Bisquick Blistex Bliss Braun Brilliant Brunette by John Frieda Brut BOUDREAUX'S ALL NATURAL BUTT PASTE Bull Frog sunblock Butter London Caltrate. Carmex Centrum complete line. Cerave cream and lotions. CFC CHAPSTICK Childlife CLEARASIL Clairol Colgate COLORSILK Coppertone complete line. Waterbabies etc. Clarins Crest Covergirl Culturelle curel Cutter insect repellent DARK N LOVELY Degree deodorants DEP Styling Gel 12oz. DERMO EXP. IE AGE PERF NIGHT CREAM 2.5 oz, DERMO ADV REVTLFT NIGHT. Designer Skin Desitin Dial complete line. Diaper Genie Diaper disposal system, Dove bar soaps , shampoo, bodywash. Deodorants. Downy DR. BRANDT DR. BROWN Baby Bottles Dr. Organics Earth Best EARTH MAMA Edge shave Efferdent EAS myoflex ie drinks , bars , shakes, powders, Elemis Eminence Equal E.L.F. Cosmetics Emergen C EOS Evolution of Smooth Estee Lauder cosmetics. EUCERIN EVERPURE EXCELLENCE hair color by Cosmair FERIA hair color Febreze Finesse hair items Flintstone Vitamins FRIZZ EASE by John Frieda FRUCTIS by GARNIER Fruit of the Earth General Mills Gillette Glam Glow GORILA PUNK SQUIZZ HAIR GEL GOT2B GEL ETC. GRANDMAS SECRET SPOT REMOVER GRANDPA OATMEAL SOAP GRECIAN 5 HAIRCOLOR Grocery items, Gummies Disney vitamins Halls & Ricola cough drops, HARTZ Hawaiian tropic Sunblock HELENA RUBENSTEIN Idelle Labs, ie Brut, AMENS, PERT, SEABREEZE, SURE, VITALIS , ITS A 10 Hair care line. Ivory J. Cat Beauy Jason J&J Johnsons Baby. JERGENS Joico John Frieda JUST FOR MEN Kerastase KERI SKIN ITEMS Keune Lab Series LA GIRL / LA COLOR L.A. LOOKS Lancome LEGGS LIPO-6 Mens and Hers Lip Smacker Lilash Listerine all sizes and types. Loreal Lubriderm Lysol Magared MAGIC SHAVE Mane n Tail shampoo & conditioner Mason Max Factor Maybelline Mennen speed stick MENTHOLATUM Midol Milani MITCHUM Motrin Nair Depilatory Natrol vitamins / supplements. NATURAL MATCH hair color Natures Bounty supplements Natures Made Supplements Natures Gate shampoo and conditioner. Naturade Neutrogena NEXCARE Nexxus Nicorette Nivea No-AD sunblock Norelco Razors NOXZEMA NOW NUK baby line. NUTRISSE by Garnier NYX NYC Obagi Ocean Potion Sunblock Ocuvite OFF! insect repellent OLAY TOTAL EFFECTS REGULAR OLAY REGENERIST DAILY SERUM OLD SPICE DEODORANT OLD SPICE BODY WASH One A Day Vitamins full line available Onen only Argan oil OPI Optimized Nutrician Oral B complete line. Orajel OPT-CARE RELAXER KIT ETC ORGANIC OLIVE ROOT items ORGANIX hair items Oscal Calcium supplements Osteo BiFlex by Rexall Sundown OxyElite Pro Super Thermo 90ct CAPS Oxy P&G Oral B, Crest, Fixodent, Secret, old spice, AUSSIE , CLAIROL, GILLETTE, HEAD & SHOULDERS, OLAY, Palmers coco butter full line. Minimum order is $1,200.00 PANTENE Shampoo Parrot Head Sunblock Paul Mitchel Pepto Bismol Phillips MOM Phisoderm Philosophy Physicians Formula Playtex full line, baby care etc. Poligrip Polident PREFERENCE hair color Preparation H PUREOLOGY purel Puritan pride Raid Insecticide. REACH ORAL CARE Real Techniques Redken Remington Renpure organics shampoo, conditioner RENUZIT Revitalash Revlon Colorstay etc. REVLON FROST&GLOW KIT REG Right guard deodorant and body wash Rimmel Reviva Labs RoC Rogaine ROOT AWAKENING Sally Hanson Nail care Sally Hansen Air Brush Legs Salsa (various brands) Satin Care Schwarzkopf Schiff Move Free Supplements Seabreeze Sensodyne Scope Sebamed SHEER BLOND Silicon Mix shampoo & Treatment Skintimate, Skinceuticals SkinMedica Smashbox Sonicare Splat Splenda Spring Valley Fish oil Starbucks coffee 12oz. St Ives apricot scrub, STUDIO hair products Suave Suavital Summers Eve Sundown vitamins by Rexall Swanson Supplments Sweet N low SWIFFER Tampax Thayers Thermacare THICKER FULLER HAIR TRESemme Tigi Bed Head etc. Tylenol, Unilever: Vaseline, Dove, Suave, Axe, Degree, Caress, Ponds, Nexxus, St Ives, TRESemme VAGISIL Urban Decay Vaseline petroleum jelly and lip balms and lotons. VEET Vive items Vitalis Weleda Wet N Wild WET ONES WIPES ZERO FRIZZ Yardley Soap amenity travel Sizes, bulk personal care items. Bodywash, Conditioner, Deodorant, Insecticides, Lip Balm, mouthwash, Razors, shampoo, Skin Lotion, soap, Sunblock , Sunscreen, Supplements, Toothpaste, vitamins, Brand names, WWW.DSPSALES.COM fob CA. NJ. TX, FL.
PAYMENT ACCEPTED:
Cash, Wire Transfer.
MINIMUM ORDER :
$5,000.00
LITERATURE AVAILABLE :
WWW.DSPSALES.COM For sales inquires email Robbins22@Gmail.com
SHIPPING METHODS:
FOB CA., NJ, FL, or TX.