ENTER OUR STORE | CONTACT US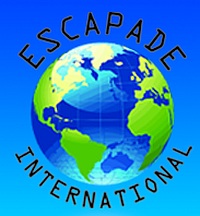 Escapade International, LLC
2004 Jaffa Dr., Unit H
St. Cloud, Florida 34771
United States
Tel: 407-694-4135
Fax: 1-407-650-2749
Email Us: Escapadefla@aol.com
We've Got What's Hot
Fast Selling Items with High Return!
ABOUT US:
Escapade has been selling general merchandise, toys, and novelties for 25 years. We specialize in "hot selling" products with high ROI. Direct importer,which enables us to give volume discounts.
TERMS:
Pre Pay
PAYMENT ACCEPTED:
VI, MC, Pay Pal
MINIMUM ORDER :
$150
SHIPPING METHODS:
UPS
RETURN POLICY:
All sale are final. Because of our very low prices, we are not able to offer refunds or returns. You may occasionally get a defective product.
SAMPLE PACKS AVAILABLE:
We offer samples packages. Call 407-234-9066 or email Escapadefla@aol.com