ENTER OUR STORE | CONTACT US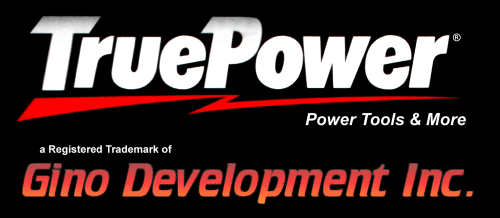 Gino Development Inc.
2140 Ward Avenue
Simi Valley, California 93065
United States
Tel: 805-579-9292, Toll Free: 855-288-6657
Fax: 805-579-9363
Email Us: sales@ginodevelopment.com
Your Source for Wholesale Tools & Inovative Products for Home, Garden and Workshop
New items added frequently so check back often!
ABOUT US:
Gino Development Inc. imports products sold under the TruePower and Anaconda brand names. We are a California based distributor/wholesaler specializing in home improvement & automotive products, home & garden, outdoor & recreational gear, electronic & high-tech gadgets as well as power tools & tool accessories
TERMS:
Pre-payment required for all orders.
PAYMENT ACCEPTED:
Payment by Visa, MC, American Express or Discover.
MINIMUM ORDER :
Items sold by case/carton (1 case/carton min.)
SHIPPING METHODS:
FedEx and Freight available depending on carton size and quantity of order.
RETURN POLICY:
Returns within 30 days will be issued a refund of the purchase price. Shipping charges are non-refundable. Items delivered damaged or defective will be sent replacements with a return shipping label for the non-working item(s). Returns must be authorized by calling 805-579-9292 M-F 9am-5pm PT.