CONTACT US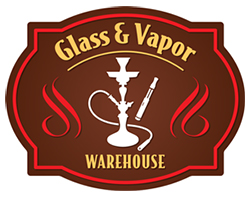 Glass and Vapor House
38 Jackson Street
Hoboken, New Jersey 07030
United States
Tel: 646-662-8730
Fax: 718-228-4881
Email Us: Info@Glassandvaporhouse.Com
Chinese Glass Manufacture with Stock in USA
We only Supply to Wholesalers and Distributors
ABOUT US:
We are chinese Factory with Stock in USA. We also sell Rolling papers such as Raw, Smoking, Elements, Rizla and OCB.
TERMS:
100% Payment due prior to shipping
PAYMENT ACCEPTED:
Check, Wire Transfers
MINIMUM ORDER :
$10,000
LITERATURE AVAILABLE :
Upon Request we will be happy to send you pictures and Description on Whats app. Please download it from play store.
SHIPPING METHODS:
Trucking
RETURN POLICY:
No Returns or Exchanges
SAMPLE PACKS AVAILABLE:
No
TRADESHOW SCHEDULE :
We do ASD shows in Vegas once or twice a year. We also exhibit in International Shows such as Canton Fair in china.