ENTER OUR STORE | CONTACT US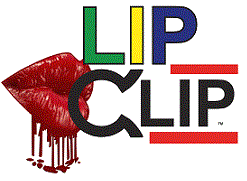 LipClip, LLC
7527 W.Yale Avenue
Denver, Colorado 80227
United States
Tel: 720-800-3652
Email Us: thelipclip@gmail.com
THE HANDY CAR CLIP!
Keeping Items Accessible While On The Road!
ABOUT US:
Start selling Automotive's Newest and most useful accessory- The LipClip! Easily attaches to the air vent in virtually any car or truck and is designed to hold the most common items found in vehicles - from lip products and cosmetics to small tools and flash lights. Packaged for fast counter display sales, the Lip Clip is sure to increase your P.O.S purchase profits!
PAYMENT ACCEPTED:
Paypal Check Money order
MINIMUM ORDER :
1 box (50 clips)
SHIPPING METHODS:
USPS FEDEX
RETURN POLICY:
Returns accepted within 30 days of purchase for full refund. Does not include shipping costs.
SAMPLE PACKS AVAILABLE:
For a sample and demonstration video, please send inquiries to becca.thelipclip@gmail.com