ENTER OUR STORE | CONTACT US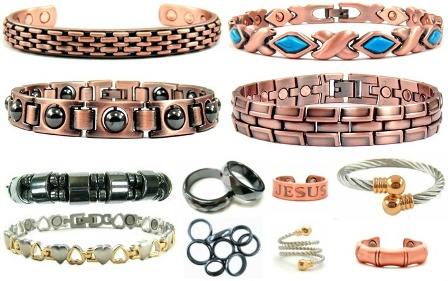 MAGNETICCOPPER.COM LLC.
8297 CHAMPIONS GATE BLVD. # 367
Champions Gate, Florida 33896
United States
Tel: 863-332-5606
Email Us: info@magneticcopper.com
ABOUT US:
Full Line Magnetic Therapy Jewelry Including Stainless Steel, Titanium, Hematite and Copper Bangle Magnetic Bracelets, Necklaces and Rings for Arthritis Pain Relief WWW.MAGNETICCOPPER.COM LLC. Online Store Located In Florida USA Selling Quality Hand Made Designs To Men and Women Who Are Looking for Pure Solid Copper Jewelry Pieces With North Polarity Magnets and Hematite Beads on Them Such As Magnetic Bracelets, Copper Cuff Bangles, Copper Bracelets and Copper Magnetic Rings, We Always Look To Keep Long Lasting Trusty Relationship With Our Clients By Keeping Our Products Quality and Services On The Highest Levels, We Do Have 100% Satisfaction Guarantee Policy To All Our Magnetic Jewelry Products Sold On This Store.
TERMS:
Credit/Debit Cards
PAYMENT ACCEPTED:
We Accept PayPal, Visa, Master Card, Discover and American Express
MINIMUM ORDER :
$150.00
SHIPPING METHODS:
USPS
RETURN POLICY:
We Do Have 7 Days Return Policy On All Wholesale Orders, From The Date of Delivery, All Returned items should be in thier original package, Never Bieng Worn or Displayed.
SAMPLE PACKS AVAILABLE:
YES, But at Retail price and then refundable when full purchase accomplished.
TRADESHOW SCHEDULE :
NON