ENTER OUR STORE | CONTACT US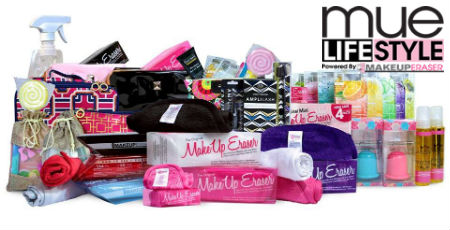 MUE Lifestyle, powered by Makeup Eraser
Angela Heim, International Brand Representative
Peoria, Arizona 85382
United States
Email Us: wholesale.makeuperaser@gmail.com
ABOUT US:
Why Do We Do What We Do? Because we are a problem solution company. Our products are designed to solve problems and help you customers enjoy a more efficient lifestyle. In many cases, solving problems saves money and we hope we accomplish that for your customers! Thank you for doing your Christmas and Holiday buying with us! You will be pleased with our relentless dedication to provide you with the best buying experience possible.
TERMS:
Availability: All items are in stock and available for immediate shipment. Large order may take a few extra days before shipment can be made. If items are in stock your order will ship within 3 working days (Mon-Fri) from receipt of your accepted purchase order. We will contact you if generating your order will take longer than one week. To provide you the most economical freight cost, shipping charges will be calculated when we compose your order, added to your order total and billed to your credit card before shipment. All shipments are via our most economical carrier based on the composition of your shipment.
PAYMENT ACCEPTED:
Visa, Mastercard, Discover, American Express
MINIMUM ORDER :
$100.00 opening order. No minimums on reorders. Unless otherise noted, all products are shipped in lots of 5 of same color and type. (ie 5 pink makeup erasers) Email, wholesale.makeuperaser@gmail.com if you have questions larger quantities orders.
LITERATURE AVAILABLE :
A PDF catalog of our product line can be viewed and downloaded here: