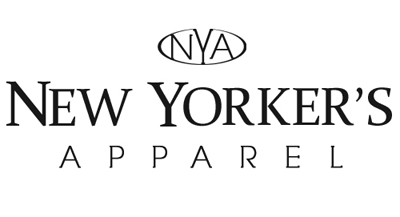 New Yorker's Apparel
1311 Santee Street
Los Angeles, California 90015 United States
Toll-Free: 1-888-744-8882
Phone: 213-744-1090, Fax: 1-213-744-0666
E-Mail: sales@newyorkersapparel.com

---
About Our Company
Being an immediate wholesale distributor of women?s wear, New Yorker?s Apparel (NYA) has been serving retail and specialty stores nationwide and globally for over thirty years. Located in the heart of Downtown Los Angeles the company offers a wide assortment of the latest and best selections of women?s apparel that fit the sophisticated woman as well as the modern styles of clothing that best suit the trends of today. The experience we have gained over the years over and above our partnership with the best manufacturers and designers allow us to offer top quality designs and competitive prices in the industry. We take great pride in our relationships we form with our customers whom we consider part of the NYA family.
About Our Products
Our collections are composed of contemporary and casual dresses, as well as separates, suites and evening wear. In addition, we have gained much popularity in ?Mother of the Bride? collections which are booming in the industry.
Return Policy
A company Return Authorization Form is required for all returns. To obtain one, contact your sales representatives or send an email to sales@newyorkersapparel.com. All requests for returns must be made within 3 days upon receipt of the goods. Returns are only allowed for unworn merchandise in their original packaging, with hangers, polybags, garment tapes, and hang tags attached. For all damaged goods or shipment errors, we will take care of the costs for return shipping and for shipping the replacements. Returns Processing A merchandise exchange, store credit, or refund check will be issued to authorized returns. Please allow 3-5 business days from receipt of the returned merchandise to be inspected and processed. Your sales representative will then inform you of the status of your exchange, store credit, or refund.
Minimum Order
Our items are not pre-packed therefore there are no minimum quantity orders per style.
---
Return to our main website at http://www.newyorkersapparel.com/home