CONTACT US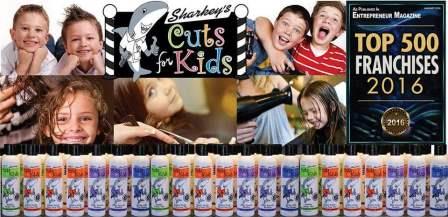 Professional Haircare Products (Paraben Free & Gentle Line) Just for Kids Ages 3-18
Haircare Products from the #1 Kids Hair Salon Company in the Industry!
ABOUT US:
Haircare products from the #1 kids haircare company in the industry, Sharkey's Cuts for Kids. Manufactured for Sharkey's Cuts For Kids, a product of Sharkey's Franchising Company. We offer two lines (Paraben Free line & Ultra-Gentle line) of kids professional haircare products, both lines being for kids ages 3-18. Click here to see our line of products (please note retail prices will be shown).