10/8/17 - 10/11/18
Miami Beach Convention Center
Miami Beach, FL United States
Jewelers International Showcase (JIS) is one of the largest Jewelry Trade Shows in the Western hemisphere and the most popular in the region. At JIS, leading world-wide Manufacturers and Wholesalers of Jewelry market and sell more...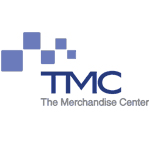 6/25/18 - 6/26/18
TMC: The Merchandise Center
Chicago / Schiller Park, IL United States
Why pay full wholesale? TMC boasts the largest permanent collection of closeout and general merchandise wholesalers in the U.S. Just 1/2 mile from Chicago's O'Hare Airport. Chain retailers can step off a plane and be sourcing more...