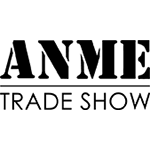 8/13/17 - 8/17/17
Tuscany Suites & Casino
Las Vegas, NV United States
Wholesale Army & Navy Military Surplus is a B2B trade show offering goods from the Army, Navy, tactical law enforcement, camping & outdoor industries. We pride ourselves in offering what other shows can't: an intimate hands-o more...
8/13/17 - 8/15/17
Delta Hotels by Marriott, Toronto Airport
Toronto, ON Canada
Canada's definitive Trade Show for Fashion Accessories. The only show in Canada devoted exclusively to women's accessories and fashions, casual apparel and everything from handbags to belts and sunglasses. Since 1987 Mode Acc more...