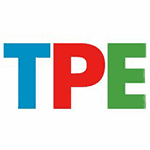 1/25/17 - 1/26/17
Las Vegas Convention Center, South Hall 3
Las Vegas, NV United States
The Tobacco Plus Convenience Expo is a trade show for manufacturers and distributors who are provided a venue for exhibiting their tobacco products and related merchandise. More than two thousand people attend this annual eve more...
2/13/17 - 2/15/17
Hilton Orlando
Orlando, FL United States
The National Conference for Convenience Products Distributors, produced by the Convenience Distribution Association, is the annual celebration of the convenience products wholesale distribution industry. Attendees are the na more...