ENTER OUR STORE | CONTACT US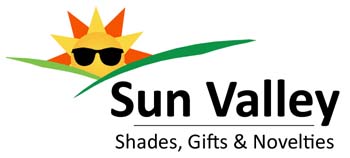 Sun Valley Shades, Gifts & Novelties
PO Box 1265
Mt. Vernon, Ohio 43050
United States
Toll Free: 888-319-6652
Email Us: sunvalleyshades@gmail.com
SHADES, GIFTS & NOVELTIES
CHECK BACK OFTEN FOR PRODUCTS WE ARE CLOSING OUT
ABOUT US:
Wholesale Distributor of: Novelty items, gifts, candles, sunglasses, weight loss supplements, hats, gloves, OSU and NFL novelty items. We also have closeouts on a regular basis.
TERMS:
All orders will be prepaid on credit card. Shipping not included in pricing or at checkout; Buyer will pay freight based on weight which will be calculated for post order call.
PAYMENT ACCEPTED:
All major credit cards are accepted.
MINIMUM ORDER :
$100.00
SHIPPING METHODS:
UPS