ENTER OUR STORE | CONTACT US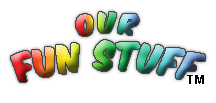 Our Fun Stuff
6325 All American Blvd.
Orlando, Florida 32810
United States
Tel: 407-730-9820
Email Us: carole@wolfefx.com
Fun, easy-to-use Halloween accessories!
Put the bite back into your jack-o-lantern!
ABOUT US:
Fun and economical Halloween pumpkin decor and carving accessories. Easy and safe to use face painting accessories.
TERMS:
Payment due before shipment.
PAYMENT ACCEPTED:
Major Credit Cards or PayPal.
MINIMUM ORDER :
Minimum order is 1 POP box (24pcs)
SHIPPING METHODS:
Orders are typically processed within 2 business days. FedEx, USPS Priority.
RETURN POLICY:
ALL SALES FINAL. NO RETURNS ACCEPTED.
SAMPLE PACKS AVAILABLE:
No.