INDEPENDENT RETAILER magazine is now the official news outlet for Wholesale Central visitors. Each monthly issue is packed with new product ideas, supplier profiles, retailing news, and business strategies to help you succeed.

See new articles daily online at IndependentRetailer.com.
WILD BILL'S POSTERS has added a line of buttons based on what the company's owner, Bill Ziegler, calls, "remakes of the 1960s," which have come back to popularity. These join Wild Bill's extensive lines of period posters, celebrating classic concerts and historic events. "Nostalgia is recession proof," Ziegler says.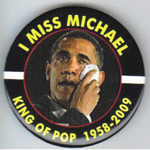 The retro buttons are 2.25 inches and cover a wide range of sixties' subjects. Among them are peace signs, Woodstock, and smiley faces. They wholesale for 55 cents, and the suggested retail price is $2 to $3. The Showprint poster line depicts classic concerts and historic events. The images are on heavy card stock, and the wholesale cost is as low as $2, depending on the size of the order. The suggested retail price is between $5 and $10.
A sepia print line of posters features an old time brownish tint. The subjects include images of classic rock and roll and cult figures, along with popular movie and television themes and historic pictures. They measure 11 by 14 inches. Wholesale pricing is as low as 65 cents. The suggested retail price is $3, or two prints for $5.
All of the company's posters are printed in the U.S., and displayers are available.
For more information, contact:
Wild Bill's Posters
P.O. Box 247
Middlefield, CT 06455
Tel.: 860-635-1226
Fax: 860-635-1153
Website: www.wildbillsonline.com
Entire contents ©2023, Sumner Communications, Inc. (203) 748-2050. All rights reserved. No part of this service may be reproduced in any form without the express written permission of Sumner Communications, Inc. except that an individual may download and/or forward articles via e-mail to a reasonable number of recipients for personal, non-commercial purposes.