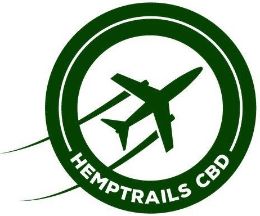 Hemp Trails CBD
7085 US-64
Oakland, Tennessee 38060 United States
Phone: 901 489 9870
E-Mail: hemptrailscbd@gmail.com

---
Minimum Order: $150.00
About Our Company
Hemp Trails CBD began with an idea and a desire to help people and patients all over the country. We use only the best CBD Distillate with or without THC, grown and sourced in Kentucky with Commonwealth Extracts. In 2005, while studying medicine, owner Anna Butler?s pelvis was broken as a result of complications from childbirth. After completing her MS in Psychology she began working with a smoke shop in Memphis, TN. Anna?s partner in the smoke shop suggested she try to create a better CBD product than what was on the market. That suggestion has led to Hemp Trails CBD. Anna, Ali, and new partner, Adam, have teamed up to release a more expansive product line. We cannot wait to show you what we?ve got in store!
About Our Products
Hemp Trails products are cocktail style using deliciously crafted flavorings. But no worries it?s just for fun, there?s no alcohol in them. We have something truly unique that you can?t find anywhere except at Hemp Trails CBD. We also create limited edition flavors and exclusive flavors. If you are a retailer and would like to carry our products in your stores, please email hemptrailscbd@gmail.com for wholesale pricing. Wholesale pricing is 50% off of retail pricing. So you always double your investment with a high quality product that your customers will return for again and again!
Return Policy
It is illegal to return most of these products according to the federal government, but we will always try to work with you if you have items that are not selling, etc. We want our customers to be happy because you make us who we are!!
Minimum Order
$150 dollar minimum order. 12 each piece (12 tinctures, 12 chocolates/cookies, etc) Discounts at every $1000 of orders placed!
Terms
Payment required before shipping.
---
Return to our main website at https://www.wholesalecentral.com/hemptr0001