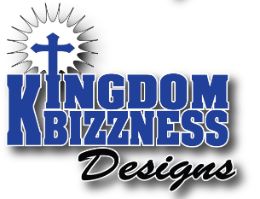 Kingdom Bizzness LLC
9182 Timber Ranch
San antonio, Texas 78250 United States
Phone: 2104102149
E-Mail: info@kingdomgreetingcards.com

---
Minimum Order: $25.00
About Our Company
Kingdom Bizzness LLC was established in 2018. This company is base on and stick to Christian values. Our goal is to satisfy our suppliers in any way we can. We believe that a happy customer keeps coming back. Kingdom Bizzness is here for all your cards and book needs.
About Our Products
Greeting cards, post cards and books. The greeting cards are for comforting and healing the soul. There are a few humorous cards. We have a broad variety of cards and post cards, and we are coming up with new ideas constantly. Our cards are unique, there are no other cards like Kingdom Greeting Cards. We have books for children, teens, adults and for church productions. There will be a link to my retail site to view all our cards and books.
Return Policy
none
Minimum Order
50
Terms
Subject to change. Opened for discussion. All books will be ordered through Ingram Sparks with a 55% discount and returnable. Contact me for more info.
---
Return to our main website at https://www.wholesalecentral.com/kingdo0002