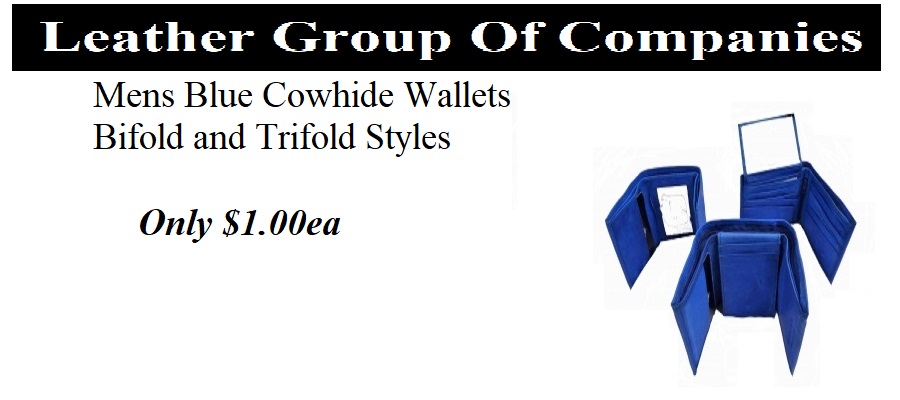 Leather Group Of Companies
19365 Business Center Drive, Suite 6
Northridge, California 91324 United States
Toll-Free: 1-877-771-9988
Phone: 818-349-3456, Fax: 818-349-3486
E-Mail: Sales@leatherinchicago.com

---
Minimum Order: $100.00
1 items found: Page [ 1 ]
(*) in price column means Quantity Discounts Available!
Click on item name to see full details and picture if available.

Item #
Description
Price
Unit
ZipperWalletQS106A
Lambskin ZipperWallet106 Out of Stock
Bi-fold LAMBSKIN wallet w/vertical fixed flap hols 6 credit cards, 1 IDs window, 2 billfold compartments, features zip around closure. Comes with removable picture holder. Approx 4.5 x 3.5

30.00
Prepack of 12 pcs.
1 items found: Page [ 1 ]
---
Return to our main website at http://www.leatherinchicago.com