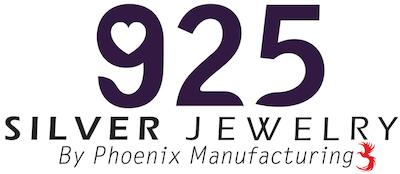 925 Silver Jewelry
70/3 70/4 Moo 15 Poochao Saming Prai Rd,
Bang Ya Phraek, Phra Pradaeng, Samut Prakan 10130 Thailand
Phone: +66-02-116-0308
E-Mail: sales@925silverjewelry.com

---
Minimum Order: $199.00
About Our Company
925silverjewelry.com is Thailand's leading manufacturer and distributor of high-quality genuine 925 sterling silver jewelry. We specialize in mass-market jewelry products that cater to wholesale and retail businesses who want to offer their customers the best-selling jewelry selections. With over 30 years of experience in manufacturing, designing, and exporting jewelry, we're committed to creating extra value for you and your business!
About Our Products
- Made from 925 sterling silver - 100% Nickel and lead-free, allergy-safe jewelry - Regularly tested - Cheapest wholesale pricing Every piece we produce and sell is regularly tested to ensure that it complies with all international, EU, and US regulations regarding heavy metal content. Our jewelry is nickel and lead-free, hypoallergenic, and completely safe for children and adults alike. We sell the following types of jewelry: - Kids Silver Jewelry - Silver Stud Earrings - Silver Earrings - Silver Rings - Silver Pendants - CZ Cubic Zirconia jewelry - Rose Gold plated jewelry - 14K Gold plated jewelry - Silver Bracelets - Silver Nose Jewelry
Return Policy
You will be entitled to cancel your order or return a product to us and receive a refund in accordance with this policy if: (a) You notify us that you wish to return the product(s) within 7 working days of receiving your order. (b) You ship the product(s) back to us within 3 working days of receiving a confirmation email with the return address. (c) The returned product(s) is unused, in its original packaging, and in a condition that would allow us to further sell on the product(s). (d) You comply with the procedure set out in this policy in relation to the return of the product(s)
Minimum Order
$199 Minimum order. No minimum quantity per style.
---
Return to our main website at https://www.925silverjewelry.com