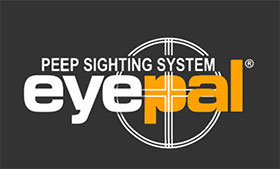 Resident Artist Studio LLC
438 Hill Road
Boxborough, Massachusetts 01719 United States
Phone: 978-635-9162
E-Mail: sales@eyepalusa.com

---
Minimum Order: $200.00




About Our Company
Resident Artist Studio LLC (RAS) is an existing manufacturing, retail and wholesale service business located in Boxborough, MA. We have been marketing EyePal(R) since 2007 to iron sight shooters with common and serious vision challenges.

About Our Products
RAS manufacturers the EyePal Peep Sighting Systems. There are three US Patented kits: Master, Handgun and Rifle. Each kit contains two apertures, and are attached by static cling to shooting, prescription and safety glasses. The resulting sight picture has both sights and target in focus at the same time. No other product matches its capabilities.

Return Policy
If not satisfied with our product, we will return your funds.

Minimum Order
Minimum order for wholesale purchase is 16 kits, mix or match of kits.

Terms
Credit cards are accepted.

For more information, go to https://eyepalusa.com.