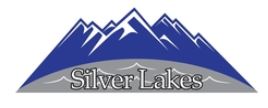 Silver Lakes
4076 East Carey Avenue
Las Vegas, Nevada 89115 United States
Phone: (702) 529-0229
E-Mail: Wholesale@SilverLakesInc.com

---
About Our Company
Our story begins in a variety of places. Starting with two flight attendants and our family and friends. At work, we would hear people talk about how they wish there was a brand of CBD products that they could Trust & Believe in. In hearing the need, we set out on the journey to make it happen. Getting our partners and friends involved was the natural next step. This gives us our roots from Boston, Fort Lauderdale, Saint Louis, Dallas, Saint Paul, Minneapolis, and Las Vegas. We truly do span the country! After spending a significant amount of time researching and exploring, we were finally able to make it happen! At the beginning of July of 2020, we finalized plans, formed our company, and started production. Sustainability Long-Lasting Design: While our products are designed to be used on a daily basis, each of our products is designed to have a shelf life of at least one and a half years! That allows our products to be used by people who want to use it every day, and by the occasionalist who may use it twice a week or month! Reusability and Recyclability Our planet has enough challenges to face without the challenge of non-biodegradable waste and we refuse to contribute to the growing problem. While we strive to keep prices as low as possible, there are certain areas we are willing to ?splurge? on. One of those areas is in protecting our beautiful planet. That is why we specifically sourced our packaging to SFI (Sustainable Forestry Initiative) certified! Sustainable Materials As mentioned above, we care deeply about our planet, and by purchasing Silver Lakes products, you can show that you do too! The contents of our products are ethically sourced to ensure minimal, if not zero, impact to our shared environment; we even avoid the use of pesticides in our supply chain! Environmentally Friendly Factories We look at everything from labor practices to ensure ethical treatment of the people that make this possible, to the overall carbon foot print and environmental controls employed to minimize and mitigate the impact to our planet. Sustainable Fulfillment and Distribution As employees of one of the world?s most green airlines, we have learned a few things about ensuring sustainability in transporting our products from the factories to your door! First, we are committed to reducing fuel costs and emissions related to Silver Lakes products. One way this is done is by choosing carriers who commit to responsible environmental practices. Another is by grouping our shipments and production runs as much as possible so that we can ship from the factory to our facilities as few times as possible. Secondly, we are eliminating superfluous packaging. This means that when you order from us, you get one box with the product inside, not a product in a bag, in a box, in a box, in a postal bag. We keep it simple: Product + Box = Great for the environment! Thirdly, our entire distribution and shipping system is 100% Carbon Neutral! Something Else Paper is a large contributor to deforestation. To help fight that, we will not do mass mailers, or any type of print advertising that is not part of an already produced paper item (think magazine and the like). This means, no junk mail, no post cards, and no mass production of product catalogs that get mailed somewhere then sit on a shelf for years and years.
About Our Products
All of our products go through rigorous 3rd party testing to ensure that they are completely safe for use. We are the only DOT-Safe and SSE-Safe (Safety Sensitive Employee) company on the market. Our products achieve this by being tested batch by batch and evaluated at multiple steps throughout the manufacturing process. We use organic ingredients in every product from the aloe and beeswax for our topicals to the CBD itself.
Return Policy
We take pride in the products we produce and the Quality Controls we have in place. Because of this, we are committed to working with you to make sure that you only receive the best quality of products possible. QA Policy: Once you receive the product, you will have three days to inspect it for defects. If you find any defects, report them to us immediately and we will work together to find a solution on a case by case basis. Possible Resolutions include a credit to your account for future purchases, replacement of the defective items, or a combination of the two. If a full refund is requested for the entire order, all but the shipping cost will be refunded by check within five days of us receiving the product back. The shipping cost that is not refunded will be credited to your account for future purchases. If you need specific refund terms, let us know and we can work to find a mutually agreed upon policy.
Minimum Order
Retailers: 1 Case of a SKU Distributors: 1 Master Case of a SKU In certain circumstances, we can mix an match to fill a case or Master Case. Just inquire
Terms
First Order: Payment required prior to shipping and within 5 days of invoicing Subsequent Orders: Subject to credit approval, 30% due prior to shipping and within 5 days of invoicing, 70% NET 30.
---
Return to our main website at https://www.wholesalecentral.com/silver0001/