7/22/22 - 7/23/22
TCF Center
Detroit, MI
As the most influential B2B cannabis conference, CannaCon provides the perfect opportunity to meet with like-minded entrepreneurs, farmers, distributors, equipment specialists and more - gather all the information you need to more...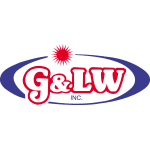 10/21/22 - 10/23/22
Embassy Suites/Livonia/Novi
Livonia, MI United States
For the past 43 years G&LW's multiple show venues have been, and continue to be, a top gem & mineral buyer destination. G&LW exhibitors enjoy world class personal service and exposure to the best customers in the business. Ou more...