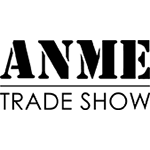 8/11/19 - 8/13/19
Tuscany Suites & Casino
Las Vegas, NV United States
Wholesale Army & Navy Military Surplus is a B2B trade show offering goods from the Army, Navy, tactical law enforcement, camping & outdoor industries. We pride ourselves in offering what other shows can't: an intimate hands-o more...
9/13/19 - 9/15/19
Neal Blaisdell Center
Honolulu, HI United States
Hawaii Market Merchandise Expos are a one-stop shopping opportunity for the business community of Hawaii and the Pacific Basin. Business owners, managers, professionals, and trade buyers will be shopping for values on hundred more...