INDEPENDENT RETAILER magazine is now the official news outlet for Wholesale Central visitors. Each monthly issue is packed with new product ideas, supplier profiles, retailing news, and business strategies to help you succeed.

See new articles daily online at IndependentRetailer.com.
The World's First Patented Posture-Promoting Shirt Line
They say the perfect fashion look starts with the perfect posture. We all have those days where we find ourselves slumped over in our chair, but what if there was a way to remind yourself to sit straight all while looking fashionable and feeling comfortable? Introducing UpCouture's Up Shirt, a modern and stylish improvement to the posture garments we are used to seeing such as corsets and back braces.
The designs rely on an extra-thin elastic film, built in between organic cotton layers within the Up Shirt. The special configuration of elastic bands that are sewn and bonded into the garment use an optimal level of pressure to redirect the wearer's shoulders into the right position.
This innovative product comes to market by lawyer Neda Naef, CEO of UpCouture, who was working most of the day at a computer and longed for a more empowering posture. Naef never had any back problems or pains, but was concerned about the non-aesthetic appearance caused by her slouching.
The Up Shirt line of products embodies timeless fashion pieces, but also serve the community and the health of your customers. For more information on how to start carrying the Up Shirt, visit www.upcouture.com/en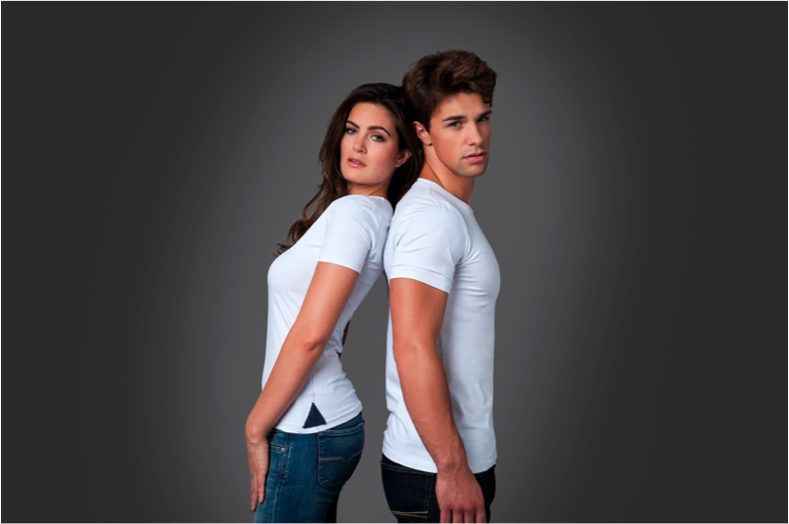 Entire contents ©2022, Sumner Communications, Inc. (203) 748-2050. All rights reserved. No part of this service may be reproduced in any form without the express written permission of Sumner Communications, Inc. except that an individual may download and/or forward articles via e-mail to a reasonable number of recipients for personal, non-commercial purposes.