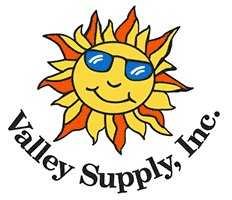 Your wholesale source for CBD, Buckhead Gloves, Cell Phone Chargers and Accessories, and more! Visit our website at Valley Supply, Inc. for best CBD pricing.

Find out about our products on our website https://valleysupplyinc.com/

Valley Supply, Inc.
19236 Coshocton Road, Mt. Vernon, OH 43050 United States
Toll-Free: 888-319-6652, Phone: 740-397-4200, Fax: 740-397-4225
E-Mail: vsi@rrohio.com



Minimum Order: $100.00




About Our Company
Are you looking for top quality products for your grocery or convenience store? If so, then look no further than Sun Valley Shades & Novelties. We are a preferred online wholesale distributor for customer driven sunglasses and novelty items.

Minimum Order
We require a $100.00 minimum order.

Terms
All orders will be prepaid on credit card. Shipping not included in pricing or at checkout; Buyer will pay freight based on weight which will be calculated for post order call.