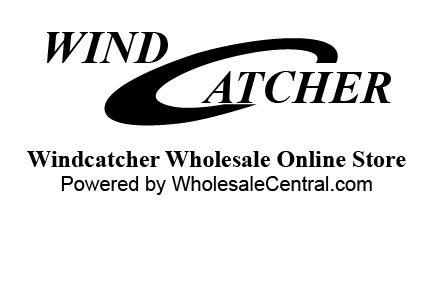 Windcatcher, Inc.

Stone Mountain, Georgia

E-Mail: sales@windcatcherwholesale.com

---
Minimum Order: $100.00
4 items found: Page [ 1 ]
(*) in price column means Quantity Discounts Available!
Click on item name to see full details and picture if available.

4 items found: Page [ 1 ] Find out how to save up to 20% off: Volume Discount Program

© 2022 Windcatcher, Inc.™ All rights reserved. Prices & Terms are subject to change without notice. Powered by Wholesale Central.