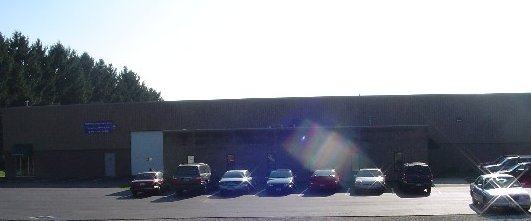 R&M Wholesale USA Inc.
3033 Navarre Rd SW
Canton, Ohio 44706 United States
Toll-Free: 1-866-251-6878
Phone: 330-479-9950, Fax: 330-479-9951
E-Mail: ywengwholesale1@yahoo.com

---
Minimum Order: $100.00
About Our Company

About Us
R&M Wholesale USA Inc, formerly known as Yweng Trading Inc, is a direct importer and wholesale distributor since 2005. Based in Canton, Ohio, we specialize in hats, scarves, pet supplies, socks, household goods, tools, and more, offering quality products at affordable, low, wholesale prices.

Our customer service representatives can assist you with any questions. Please call 1-866-251-6878 or 330-479-9950 during operating hours. You can also visit our showroom at 3033 Navarre Rd SW, Canton, OH 44706. If you need to reach us after hours send us an email at ywengwholesale1@yahoo.com.

We are open Monday through Friday 9am EST to 5pm EST. We can offer same-day shipping on qualifying orders during business days. Shipping is via UPS Ground or freight shipping for larger orders. Freight shipping will be to commercial locations only.

About Our Products


R&M Wholesale carries a wide-variety of products that are perfect for kiosks, convenience stores, flea markets, auctions, festivals, fairs, and mom-and-pop stores.

Minimum Order
$100 minimum order before shipping.

Terms
Prepay We accept Visa, Mastercard, American Express, Discover and PayPal.



*All shipping charges are calculated after the order has been placed based on the weight and dimensions from our zip code to yours. If you would like to be advised of shipping charges, please note this in the COMMENTS/QUESTIONS TO SELLER section of your order form. We do honor this request and you will be notified as soon as your order is ready . We ship UPS Ground, Fed Ex or pallet shipping by an independent trucking company for larger orders.

*Our merchandise is not sold on a guaranteed sales basis and may not be returned without our authorization.

*Claims for shortages or defective goods must be made within 5 business days after receiving the merchandise. No claims will be filed for damages of less than 5% of your order.

*Any returned items, other than damaged or incorrect, will incur a restocking fee of 25%. The customer is responsible for the cost of the return shipping. No initial shipping costs can be refunded. Refund or store credit is for the unused/unopened product in the original packaging with no alterations such as price tags.

Thank you for shopping with us!
Check out our new Facebook Page "R&M Wholesale USA, Inc"