ABC ENTERPRISES ATLANTA INC., which offers a full line of mopeds and gasoline scooters, introduces Scooter Model, "Speed 2110N." It is a rugged model with four wheels and is powered with unleaded gas.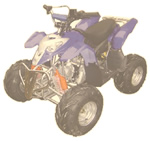 The 2110N model has a single cylinder, four stroke, air cooled engine. The fuel tank holds 3.2 liters, which translates to 0.85 of a gallon. The starting system is electric, and it has a chain transmission system and rear dual hydraulic disc brake.
Gear change and clutch system are automatic, and the maximum speed is 45 miles per hour. The scooter has a maximum of 6.3 horsepower. It is offered in a choice of colors.
The minimum order is four units. In that quantity, the wholesale price is $350 a unit. The suggested retail price is $699. For more information on this model and the company's full lines of department of transportation approved mopeds, gasoline scooters and all terrain vehicles, contact:
ABC Enterprises Atlanta Inc.
2905 Amwiler Road Unit 3A
Atlanta, GA 30360
Tel.: 770-409-9595
Fax: 770-409-9566
Website: www.abcscooter.com
Entire contents ©2021, Sumner Communications, Inc. (203) 748-2050. All rights reserved. No part of this service may be reproduced in any form without the express written permission of Sumner Communications, Inc. except that an individual may download and/or forward articles via e-mail to a reasonable number of recipients for personal, non-commercial purposes.