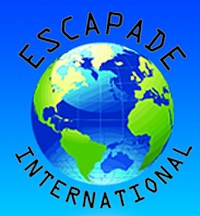 Escapade International
1340 Wood Lake Circle
Saint Cloud, FL 34772 United States
Phone: 407-225-9617
E-Mail: Escapadefla@aol.com

---
Minimum Order: $100.00
Great Products that sell !
Due to product shortages in Asia, we are not able to offer volume discounts at this time.

UPS Shipping is NOT included! Shipping is based on weight and dimensions from us to you.

(*) in price column means Quantity Discounts Available!
Click on item name to see full details and picture if available.