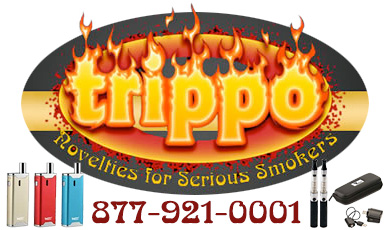 Trippo Novelty

, United States
Toll-Free: 877-921-0001

E-Mail: trippo@cox.net

---
Minimum Order: $250.00
4 items found: Page [ 1 ]
(*) in price column means Quantity Discounts Available!
Click on item name to see full details and picture if available.

Item #
Description
Price
Unit
AB-101
AMBER BINGER
6.5" TALL BINGER, WITH MARBLE AMBER COLOR

19.99
EA.
HC-DONUT
A UNIQUELY HAND-CRAFTED 3 CHAMBER PIPE
A UNIQUELY HAND CRAFTED DONUT SHAPED 3 CHAMBER PIPE WITH ARAY OF RAINBOW COLORS. Color and design may vary

24.99
Ea.
HC-HEADY100
HAND CRAFTED HEADY BUBBLER WITH JELLY FISH
HAND CRAFTED HEADY BUBBLER WITH UNIQUE DETAILS AND JELLY FISH FLOATING THRU CLEAR GLASS TUBE 7.5" TALL. Design and Color may vary

49.99
Piece
TI-OCTOPUS
OCTOPUS RIG
A TEDIOUS HAND WORK OF ART WAS CREATED BY THE ARTIST TO DESIGN THIS SPECIAL PIECE. A SPECIAL MILKY TUBE WAS USED TO CREAT ALL THE DETAILS.

49.99
Ea.
4 items found: Page [ 1 ]
---
Return to our main website at https://www.wholesalecentral.com/trippo/about/