INDEPENDENT RETAILER magazine is now the official news outlet for Wholesale Central visitors. Each monthly issue is packed with new product ideas, supplier profiles, retailing news, and business strategies to help you succeed.

See new articles daily online at IndependentRetailer.com.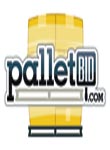 American Merchandise Liquidators (AML) handles salvage and surplus inventory including customer returns, catalog returns, and clearance and overstock merchandise. The company deals in mixed lots of general merchandise from retail chains, as well as from wholesale and catalog companies. Assorted merchandise is available in all overstock categories, such as general household goods, tools and equipment, furniture, sporting goods, home accents and apparel. "We have specific vendors that primarily deal with tools and equipment, and others that deal with gift related products," explains Mike White, COO and VP of the company. "We have a very diverse line."
Within AML's customer return loads, 15 to 25 percent of product can be either damaged or in need of repair, but the vast majority is sellable, White points out. "Customers don't always return merchandise because there is something wrong with it, and it may be a case of buyer's remorse." AML wholesales customer returns for pennies on the dollar, so, even if buyers discard a portion of the lot, they can turn a profit on the balance. Retailers might buy an item for $15, for example, that wholesales for $100 and retails for $200.
When it comes to catalog returns, AML works with a number of vendors exclusively. "A catalog return, in most cases, is in very good condition and looks more like a clearance item," White remarks. "These loads are a little more expensive than returns, but buyers are still paying pennies on the dollar." Clearance and overstocks are the most expensive of what AML sells but, once again, customers are paying a small percentage of wholesale. "Typically, clearance and overstocks offer more 'like' items and deep numbers," White continues. "For example, you might have 15 to 20 new DVD players that are all the same and in the box. The percentage of damage and throwaway is usually very low, below ten percent." While prices vary, buyers usually pay from 20 to 35 percent of wholesale for merchandise in this condition.
AML accepts orders by the pallet, lot and truckload, with a typical truckload comprising 26 to 52 pallets. The price decreases as quantities increase, and buyers also save on the cost of freight to transport the product with a larger shipment. To ship a 26-pallet load, White points out, it might cost $50 to $60 per pallet, whereas to ship one or two pallets by themselves it might cost $150 per pallet.
Retailers can place orders via email, phone and palletbid.com, AML's commerce site where individual items as well as larger loads can be ordered. "The site is similar to eBay, in that there are opportunities to buy immediately or to place a bid," White shares. "Individual items we sell on palletbid.com are larger ticket items such as vertical compressors." To get started, buyers register online and then browse the company's inventory. After placing a bid or buying outright, buyers can either pay online with a credit card, or contact a company representative to arrange a wire transfer or cash payment.

For more information:
American Merchandise Liquidators, Inc.
15810-A Highway 59
Foley, AL 36535
Toll Free: 866-479-1100
Tel.: 251-970-1100
Fax: 251-970-1101
Email: sales@amlinc.com
Website: www.amlinc.com and www.palletbid.com

Entire contents ©2023, Sumner Communications, Inc. (203) 748-2050. All rights reserved. No part of this service may be reproduced in any form without the express written permission of Sumner Communications, Inc. except that an individual may download and/or forward articles via e-mail to a reasonable number of recipients for personal, non-commercial purposes.