INDEPENDENT RETAILER magazine is now the official news outlet for Wholesale Central visitors. Each monthly issue is packed with new product ideas, supplier profiles, retailing news, and business strategies to help you succeed.

See new articles daily online at IndependentRetailer.com.
LOOK AT ME SHIRTS began as a line of T-shirts imprinted with sayings developed by two stand up comedians, one of whom is also an artist. Josh Sneed still performs and has a special on Comedy Central, while his partner at Look At Me Shirts, Darin Overholser, is primarily devoted to the business.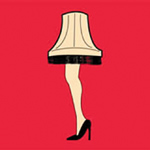 There are more than 200 unique Look At Me Shirts designs, and the company has gone beyond T-shirts. It now also supplies adult footed pajamas, baby clothing, and a new line of pet wear is being added. The company also prints exclusive designs for comedians to sell following their performances. All of the art and sayings are original and exclusive to Look At Me Shirts, and new units are being added at a pace of at least every month. Among the most popular is, "God Hates the Steelers." Others are, "Hug Me... My Fish Died," "Your Girlfriend Slept in This Shirt," and, "It's Easier to Ask for Forgiveness Than Permission." Still another, "Check Yourself Before You Wreck Yourself," shows, in a series of drawings, how to do a home breast check for cancer. Some are political. For example, one shows the prime minister of Russia and says, "Putin on the Ritz," while another says, "Hillary is The Man," shown on artwork faithful to the presidential candidate's own signs. The overwhelming majority of the shirts are a 50/50 polyester/cotton blend. They are offered in all colors and in sizes from small to triple X. Some units are available in six X. The Graphics are in full color. The minimum order is six shirts of a single design and a total minimum of 12 units. The wholesale price is $7.50 a shirt, and suggested retail is from $16 to $18. For more information, contact:
Look At Me Shirts
633 Sixth Avenue
Dayton, KY 41074
Tel.: 859-291-9327
Fax: 859-291-0121
Website:
www.lookatmeshirts.com
Entire contents ©2023, Sumner Communications, Inc. (203) 748-2050. All rights reserved. No part of this service may be reproduced in any form without the express written permission of Sumner Communications, Inc. except that an individual may download and/or forward articles via e-mail to a reasonable number of recipients for personal, non-commercial purposes.