INDEPENDENT RETAILER magazine is now the official news outlet for Wholesale Central visitors. Each monthly issue is packed with new product ideas, supplier profiles, retailing news, and business strategies to help you succeed.

See new articles daily online at IndependentRetailer.com.
KEELING RECORDS has more than 10,000 Reggae music DVDs and CDs. These are original labels and the selection encompasses the most popular artists and releases and many obscure recordings.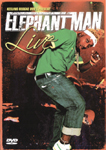 Among the best sellers are DVDs and CDs featuring Bob Marley, Dennis Brown, Peter Tosh, Burning Spear and Garnet Silk.
There is no minimum order. DVDs wholesale for $7; CDs wholesale for $8, and suggested retail for both types is $14.99. In a special offer, the company is wholesaling DVDs on an order of 50 units or more for $5. The order can include a selection of titles made by the buyer or a selection of top sellers made by Keeling.
For more information, contact:
Keeling Records
1342 St. Johns Place
Brooklyn, NY 11213
Tel.: 718-778-9470
Fax: 718-778-8312
Website: www.keelingreggae.com
Entire contents ©2021, Sumner Communications, Inc. (203) 748-2050. All rights reserved. No part of this service may be reproduced in any form without the express written permission of Sumner Communications, Inc. except that an individual may download and/or forward articles via e-mail to a reasonable number of recipients for personal, non-commercial purposes.