INDEPENDENT RETAILER magazine is now the official news outlet for Wholesale Central visitors. Each monthly issue is packed with new product ideas, supplier profiles, retailing news, and business strategies to help you succeed.

See new articles daily online at IndependentRetailer.com.
WHITE SCIENCE, a new division of a firm established in professional dentistry, has introduced, Solar White, a formula that combines new patented technologies for whitening teeth, and, White Ice, an application that is used to keep teeth white.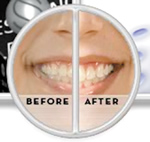 Solar White utilizes a powerful, yet gentle whitener in proprietary foam pads that hold the whitener in position while also forming around and between teeth for uniform coverage and pressure. This combines with a patented pressure lens that holds the pads in place, gathers ambient light and focuses it on the pads to energize the whitener.
In all, Solar White combines the five critical components of teeth whitening: peroxide, pressure, light, heat and exposure. The lens applies pressure and energy from the sun, or an artificial light source provides the heat as it passes through the lens. It can be used at the beach, pool or in an electronic tanning environment. Solar White comes in a carrying bag. Suggested retail is $99.95.
White Ice, designed as a companion product, comes in a lipstick like container with a mirror that is built into the cap. The product encapsulates whitener inside tiny cells that are stable until combined with the heat and moisture in the mouth. The whitening agent is then released, which restores whiteness in approximately 10 minutes.
The suggested retail price of White Ice is $59.95. The minimum order is 12 units of each product. Wholesale prices are available on request.
For more information, contact:
White Science
11040 Crabapple Road
Roswell, GA 30075
Toll Free: 866-709-4483
Tel.: 678-461-1922
Toll Free Fax: 866-789-4483
Website: www.whitescience.com
Entire contents ©2022, Sumner Communications, Inc. (203) 748-2050. All rights reserved. No part of this service may be reproduced in any form without the express written permission of Sumner Communications, Inc. except that an individual may download and/or forward articles via e-mail to a reasonable number of recipients for personal, non-commercial purposes.