INDEPENDENT RETAILER magazine is now the official news outlet for Wholesale Central visitors. Each monthly issue is packed with new product ideas, supplier profiles, retailing news, and business strategies to help you succeed.

See new articles daily online at IndependentRetailer.com.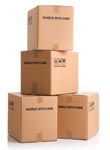 The idea of selling products without having to first buy them and then hold the inventory in a warehouse is attractive to some business owners because it can be a cost-effective way to start selling online. Business logic tells us that the easier it is to start a small business, the more competitors will be in the industry. Drop shipping is no exception, and competition will only grow with the rapid expansion in ecommerce overall. Therefore, there are several elements to consider when deciding if drop shipping is right for you.
First, drop shipping enables retailers to sell a broad array of products. With this endless amount of choice, it is essential that you select products that you are passionate about. If, for example, you are a fly fisherman, seek out a drop shipper who carries products for that industry. Not only will your knowledge about the industry come in handy, the community you spend time with pursuing your hobby is a great customer base.
Sometimes though, selling what you love does not square up with business success. For example, many entrepreneurs would not touch the electronics category. It is over-saturated and riddled with big box players who operate on razor thin margins in hopes they will get consumers to buy in other categories where they can make better profits. If you fall into this category, you need to explore your micro niche, which is simply providing a very specific product within an industry. It is one thing to operate in a small area of the market, but taking it to a micro level is where most people are creating sustainable businesses.
Once you find your niche, you will need to find suppliers. Much like any vendor you would do business with, you have to do a significant amount of vetting above and beyond any other aspect of your business. Imagine creating a viable business and 18 months later learning your supplier has filed bankruptcy. Your business would be over unless you found another partner quickly. Perform due diligence and review your drop shipper at least once a year. If you see red flags, you must address and resolve the issues or find a new partner. Here are a few other areas to consider:
Cost: Expect a $1 to $5 charge for each product sold.
Margins: The more micro niche you go, the less competition and therefore better margins.
Shipping: You are saving money by having suppliers ship your products, but there may be a mark-up in shipping of which you should be aware.
Timing: Know the expected time for each product to ship.
Packaging: Determine if packaging will carry your company brand.
Photography: Find out whether or not you have rights to use the supplier's imaging. Pictures sell the product, so consider the additional expense if the drop shipper has bad product images or you cannot use them.
Distribution: Where are you selling the products? eBay is an obvious choice, but there are several other options as well.
To be successful, it is critical that you commit to your business. Although the barrier to entry is substantially lower with drop shipping, it is no less difficult to manage your business and stay competitive. There is much to consider when starting a drop shipping business and, as opportunities in ecommerce continue to grow, it is a viable business choice for many online sellers.

Mike Auger is president and CEO of Pinnacle Cart, a hosted shopping cart and ecommerce software application that allows you to create, manage and effectively market your business.
Entire contents ©2023, Sumner Communications, Inc. (203) 748-2050. All rights reserved. No part of this service may be reproduced in any form without the express written permission of Sumner Communications, Inc. except that an individual may download and/or forward articles via e-mail to a reasonable number of recipients for personal, non-commercial purposes.