INDEPENDENT RETAILER magazine is now the official news outlet for Wholesale Central visitors. Each monthly issue is packed with new product ideas, supplier profiles, retailing news, and business strategies to help you succeed.

See new articles daily online at IndependentRetailer.com.
KEELING REGGAE VIDEO & DVD specializes in authentic reggae music and DVDs. The Jamaican Block Buster collection includes more than 50 titles of top reggae DVDs.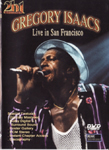 The company is offering a box of 50 to 100 assorted DVD titles for just $5 each, wholesale. They regularly wholesale for $8. Among the featured artists are Dennis Brown, Bob Marley, Gregory Isaacs, Sean Paul, Beres Hammond and many more.
The DVDs are of top quality and they can easily retail for double or triple the wholesale cost.
For more information, contact:
Keeling Reggae Video & DVD
1342 St. John's Place
Brooklyn, NY 11213
Tel.: 718-778-9470
Fax: 718-778-8312
Website: www.keelingreggae.com
Entire contents ©2022, Sumner Communications, Inc. (203) 748-2050. All rights reserved. No part of this service may be reproduced in any form without the express written permission of Sumner Communications, Inc. except that an individual may download and/or forward articles via e-mail to a reasonable number of recipients for personal, non-commercial purposes.