2/24/19 - 2/27/19
Phoenix Convention Center
Phoenix, AZ United States
The number-one event for retailer and supplier executives in logistics, distribution and supply chain management. more...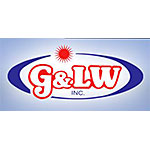 9/5/19 - 9/8/19
Holiday Inn Palo Verde/Holidome
Tucson, AZ United States
For the past 43 years G&LW's multiple show venues have been, and continue to be, a top gem & mineral buyer destination. G&LW exhibitors enjoy world class personal service and exposure to the best customers in the business. Ou more...