9/9/21 - 9/12/21
Casino Del Sol
Tucson, AZ United States
Three Gem Shows at one location. TO BEAD TRUE BLUE joins TUCSON BEAD & DESIGN SHOW and COLORS OF THE STONE at Casino Del Sol, Forbes Travel Guide Four-Star Resort & Convention Center. Combined, the shows host 1,000 exhibits a more...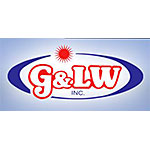 9/9/21 - 9/12/21
Holiday Inn Palo Verde/Holidome
Tucson, AZ United States
For the past 43 years G&LW's multiple show venues have been, and continue to be, a top gem & mineral buyer destination. G&LW exhibitors enjoy world class personal service and exposure to the best customers in the business. Ou more...