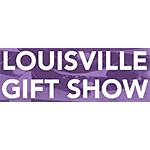 8/25/19 - 8/26/19
Paroquet Springs Center
Shepherdsville, KY United States
Over 200 lines, Free Parking, Cash 'n Carry, immediate delivery. The Louisville Gift Show established in 1977 has grown into an exciting show with order writing & cash & carry featuring: Jewelry, giftware, gourmet foods, bed more...
10/1/19 - 10/4/19
Kentucky Expo Center
Louisville, KY United States
The largest show in the Green Industry- this show just keeps getting beigger and bigger! Our annual international marketplace for lawn and garden products and outdoor power equipment is dedicated to retailers, dealers and buy more...