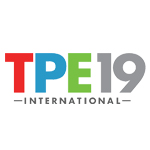 5/12/21 - 5/14/21
Las Vegas Convention Center, South Hall 3
Las Vegas, NV United States
The Tobacco Plus Expo is a trade show for manufacturers and distributors who are provided a venue for exhibiting their tobacco products and related merchandise. More than four thousand people attend this annual event to place more...
6/9/21 - 6/10/21
1200 McNulty Road
Philadelphia, PA United States
Brand Name Closeouts, General Merchandise or Dollar Items. Over 30 distributors in over 14,000 square feet of permanent wholesale showrooms featuring: Giftwares, General Merchandise, Dollar Items, Seasonal Goods, Name Brand C more...