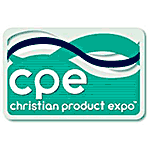 9/9/18 - 9/11/18
Sheraton Music City Hotel
Nashville, TN United States
Focusing on the world of Christian products, this expo provides inspiration and support for all those involved in the industry. Entertainment from the best authors and artists in the industry, exclusive movie premieres and Ch more...
11/11/18 - 11/13/18
Rosemont Exhibition Center
Rosemont / Chicago, IL United States
This show is exclusively dedicated to store brand products and will feature more than 2,000+ exhibit booths representing manufacturers from 35 countries. Product categories. Product categories include fresh, frozen and refrig more...