10/7/16 - 10/9/16
Maryland State Fairgrounds
Timonium, MD United States
Many beautiful and exotic gems, beads and jewelry, can be found among the rows and rows of exhibitors at each show. Engagement rings, anniversary gifts, birthstones, healing gemstones, heirlooms, possessions of movie stars an more...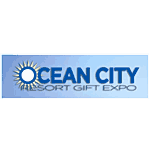 11/13/16 - 11/15/16
Ocean City Convention Center
Ocean City, MD United States
Now a 3-day show! Now a Sunday- Tuesday date pattern, the newest edition of the Northeast's biggest and most important souvenir and resort gift show is better than ever! Now coastal and resort retailers from Maine to Virginia more...