11/17/17 - 11/19/17
Mercer Street & 3rd Ave North
Seattle, WA United States
Many beautiful and exotic gems, beads and jewelry, can be found among the rows and rows of exhibitors at each show. Engagement rings, anniversary gifts, birthstones, healing gemstones, heirlooms, possessions of movie stars an more...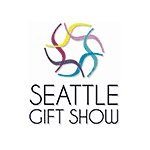 1/20/18 - 1/23/18
Washington State Convention Center
Seattle, WA United States
The Seattle Gift Show is the place to see new products and proven bestsellers that cater to the eclectic tastes of the discerning Pacific Northwest consumer. Explore thousands of lines of the best-selling product and new up-a more...