1/8/18 - 1/10/18
Oregon Convention Center
Portland, OR United States
Annual NW Food Processors EXPO and Conference (Expo) is considered the largest regional Food Processing Expo in North America. The event is held annually in Portland and attracts 3,500 food processing industry professionals f more...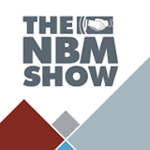 5/11/18 - 5/12/18
Oregon Convention Center
Portland, OR United States
What is The NBM Show? The NBM Show is a business trade show that presents the latest in sign making, digital printing, apparel decorating, engraving, personalization, promotional products, and much more. At The NBM Show you'l more...