7/19/18 - 7/11/18
Tan Tar A resort
Osage Beach, MO United States
The Missouri Grocers Association (MGA), is a non-profit, state wide, organization representing over 1300 members; retailers, wholesalers, distributors, brokers, suppliers, vendors and manufacturers, that constitute the grocer more...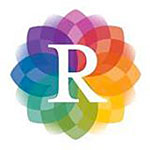 8/13/18 - 8/14/18
St Charles Convention Center North Hall
St Charles, MO United States
St. Louis Gift Show is one of the oldest wholesale order writing and cash & carry shows in the country. Over 200 lines of merchandise, hundreds of items. Free Parking, Online registration. Including giftware, gourmet foods, j more...