3/22/18 - 3/25/18
America's Center
St. Louis, MO
Dedicated to the Halloween and Haunt industry, the show brings together buyers and sellers of products, and services for the attractions, haunt and retail industry fro the Halloween season. TransWorld's Halloween & Attraction more...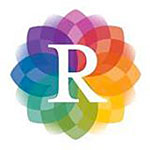 8/13/18 - 8/14/18
St Charles Convention Center North Hall
St Charles, MO United States
St. Louis Gift Show is one of the oldest wholesale order writing and cash & carry shows in the country. Over 200 lines of merchandise, hundreds of items. Free Parking, Online registration. Including giftware, gourmet foods, j more...