5/31/17 - 6/2/17
McCormick Place
Chicago, IL United States
This is the largest book publishing event in North America. It features all book related products including audio, CD, paperback and hardcover. All products a book store may need. BookExpo America combines the largest selecti more...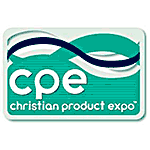 9/17/17 - 9/19/17
Embassy Suites Hotel & Conference Center
Murfreesboro, TN United States
Focusing on the world of Christian products, this expo provides inspiration and support for all those involved in the industry. Entertainment from the best authors and artists in the industry, exclusive movie premieres and Ch more...